Build your own!
Learn about the history of the phonograph and
download
mechanical drawings to build your own tinfoil phonograph.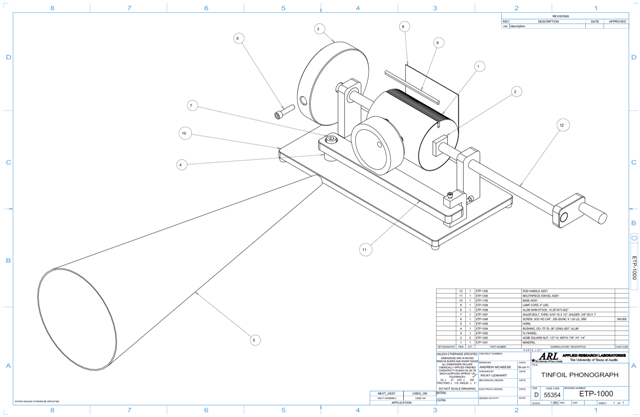 Read our 2012 article in Polytec InFocus magazine
Read our 2012 JASA paper
A manuscript was published in the Journal of the Acoustical Society of America describing mathematical modeling and laboratory measurements of the phonograph.
Available from the ASA newsroom.